We have three further March updates which apply only to Abstractlogic.
Online Programme Dropdown Menu
The Online Programme dropdown menu now displays the options in alphabetical order, as shown here: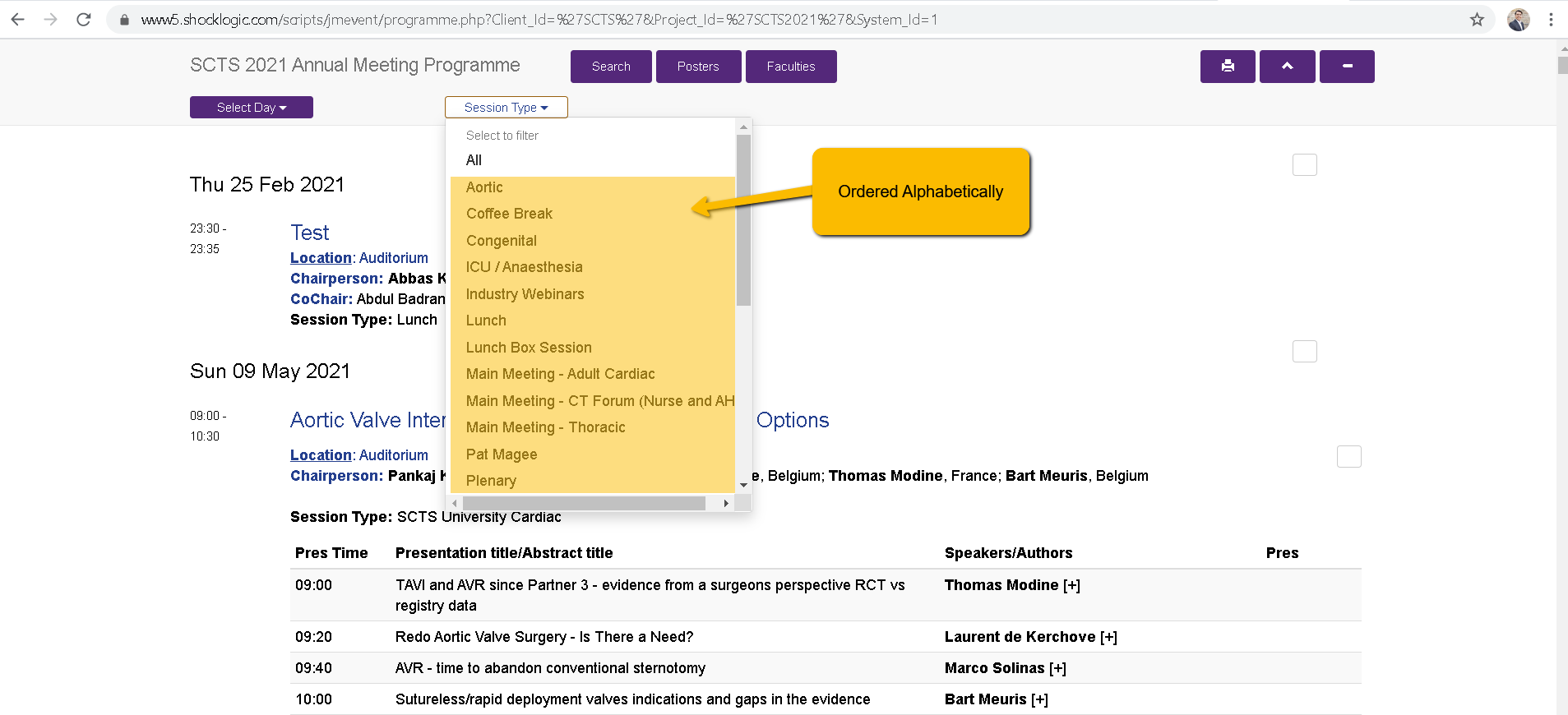 Online Programme Calendar
In the Online Programme Calendar, you can now choose to show or hide co-chairs' company/institute data by following this process:
Session Rooms as Virtual Rooms
When you create a session room, you can now configure a URL for that room's stream. You can also configure a post recording of that room's session. This new option can be seen here.
We have also added these options for the new Session Rooms (beta) menu.
Finally, we have added these new fields in the Programme Builder so that this tool can be used to set up all information about your sessions and your programme.