Printed certificates and documents can come in many different sizes. Our system now lets you specify your paper size for document templates. You can choose from a full list of standard paper sizes, or enter a custom size.
This setting is available under the Document Templates section of the Parameters menu in Abstractlogic, Memberlogic, and Participantlogic.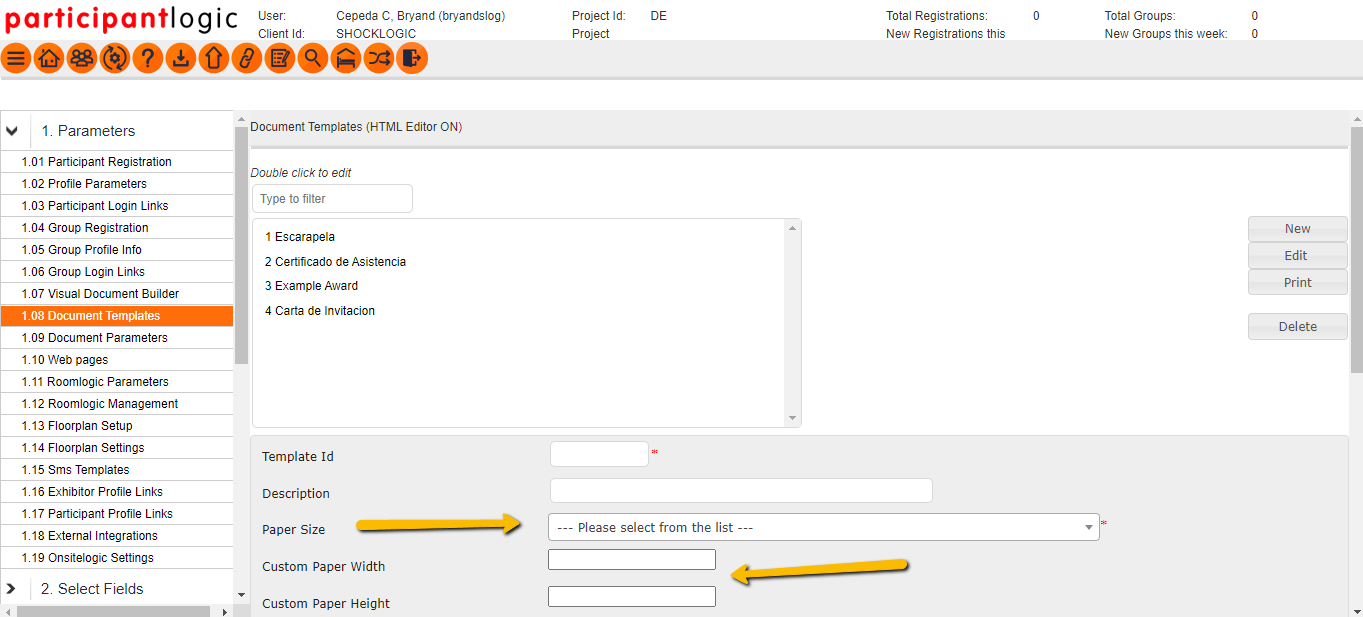 Pro tip: Remember, to adapt your document sizes in HTML or CSS, use percentages.