A new function is now available in our systems that automatically adds the country code prefix in the telephone field when you select a country.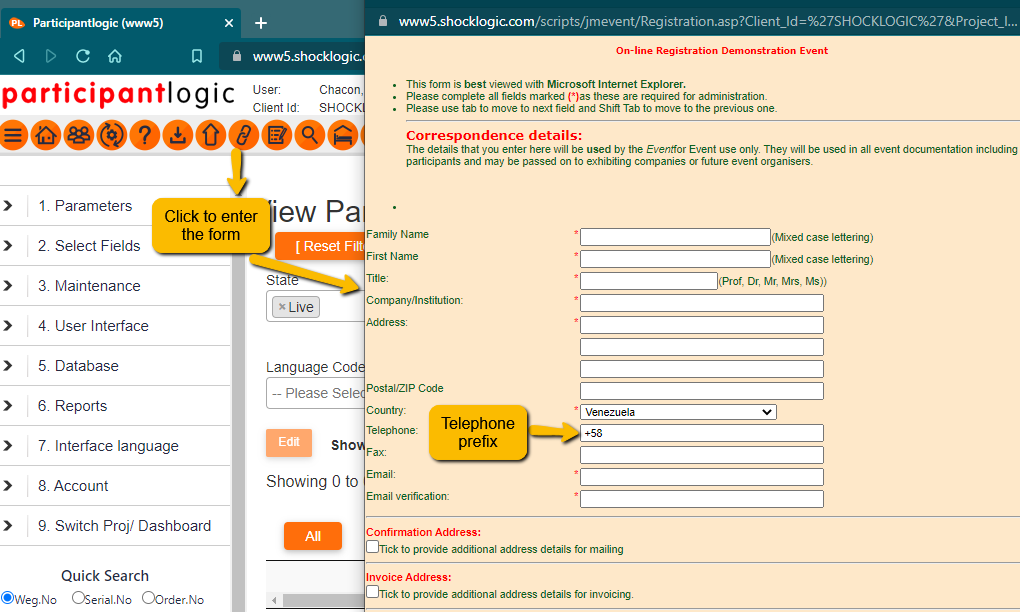 When dialling an international phone number, a country code prefix is a set of numbers added to the beginning of the number to designate the country in which that number is registered.
This country code information will now be added automatically to the telephone field in Shocklogic's systems. When a user is filling out or editing a form and selects an option in the country field, our system matches the country with the correct prefix and displays it in the appropriate field.
Important: For this to work, it is necessary that the correct demographic field be designated as Telephone.
To configure this:
Go to menu item

2. Select Fields > 2.02 Demographic Fields

Select the field you want to configure and scroll down until you locate the option

Telephone

.