Sometimes you may need to know how many people are going to attend your event, or maybe you just want to use an RSVP as a reminder that your delegates are going to attend.
The Participantlogic system allows you to sort these participants using activities - as you can see from the videos explaining below.
Creating activity group and activities: https://www.screencast.com/t/Z20n1veH1
Sending the RSVP: https://www.screencast.com/t/EGQOOQPCgxI
What the users see: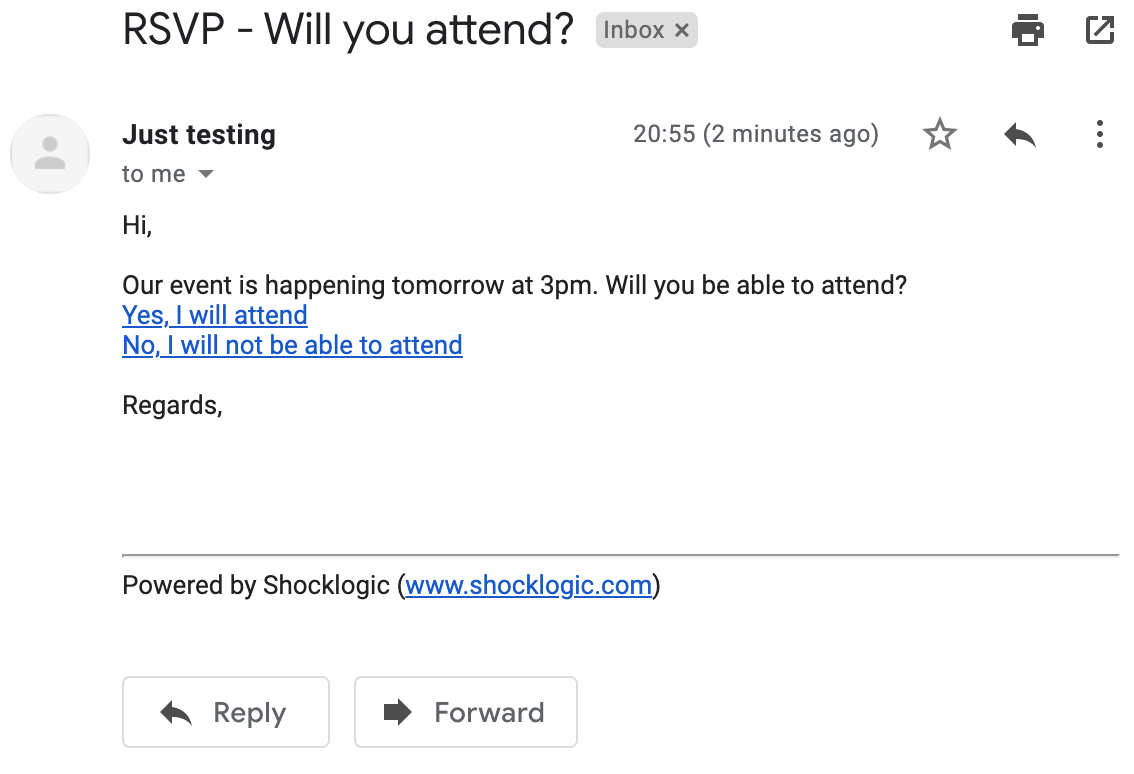 As you can see, this is the email that the users will receive. Once they click on one of the links, the system will get updated.
Checking results: https://www.screencast.com/t/qCnEEYNREE