As a membership administrator, you usually need to validate and authenticate new membership applications before approving them. The default member status assigned to a new or renewing member is therefore usually Inactive Pending or Active Pending, changing to Active Approved once the application has been checked.
We have now added the capability to simultaneously update the member start/renewal date at the point of application approval.
To do this, simply check the box for Update renew date for today when updating the Member Status.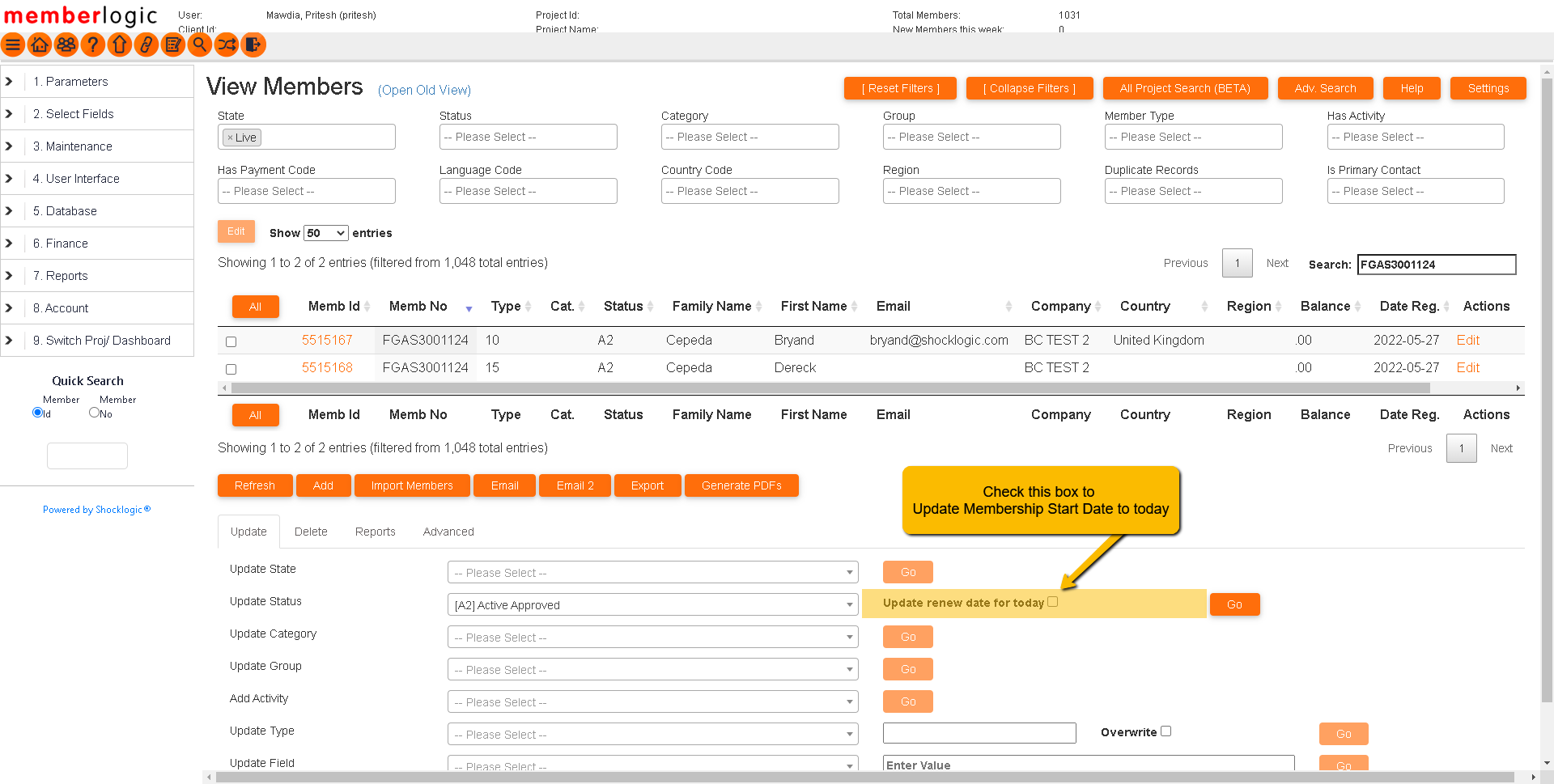 For a complete explanation of this feature, please watch the following video: