Bulk payments are now available from the "View Members" screen. This means you can now add a payment in bulk to many members. Here's how this works:
In your membership database, go to the "View Members" screen, then in the filter "Balance", select "Negative Balance". If required, other filters can be applied, such as "Member Type".
Select all the records.
Scroll to the bottom of the data, and click "Bulk Payments".
Here you will see:

The total number of records selected from the previous screen.
A list of all payment codes that deduct from balance, and that are not an online system/payment gateway. NOTE: If the payment code has data fields to be collected, they will be shown below.
The option "Send confirmation email". NOTE: this will only be available if the number of records selected is 50 or less.
Pay button.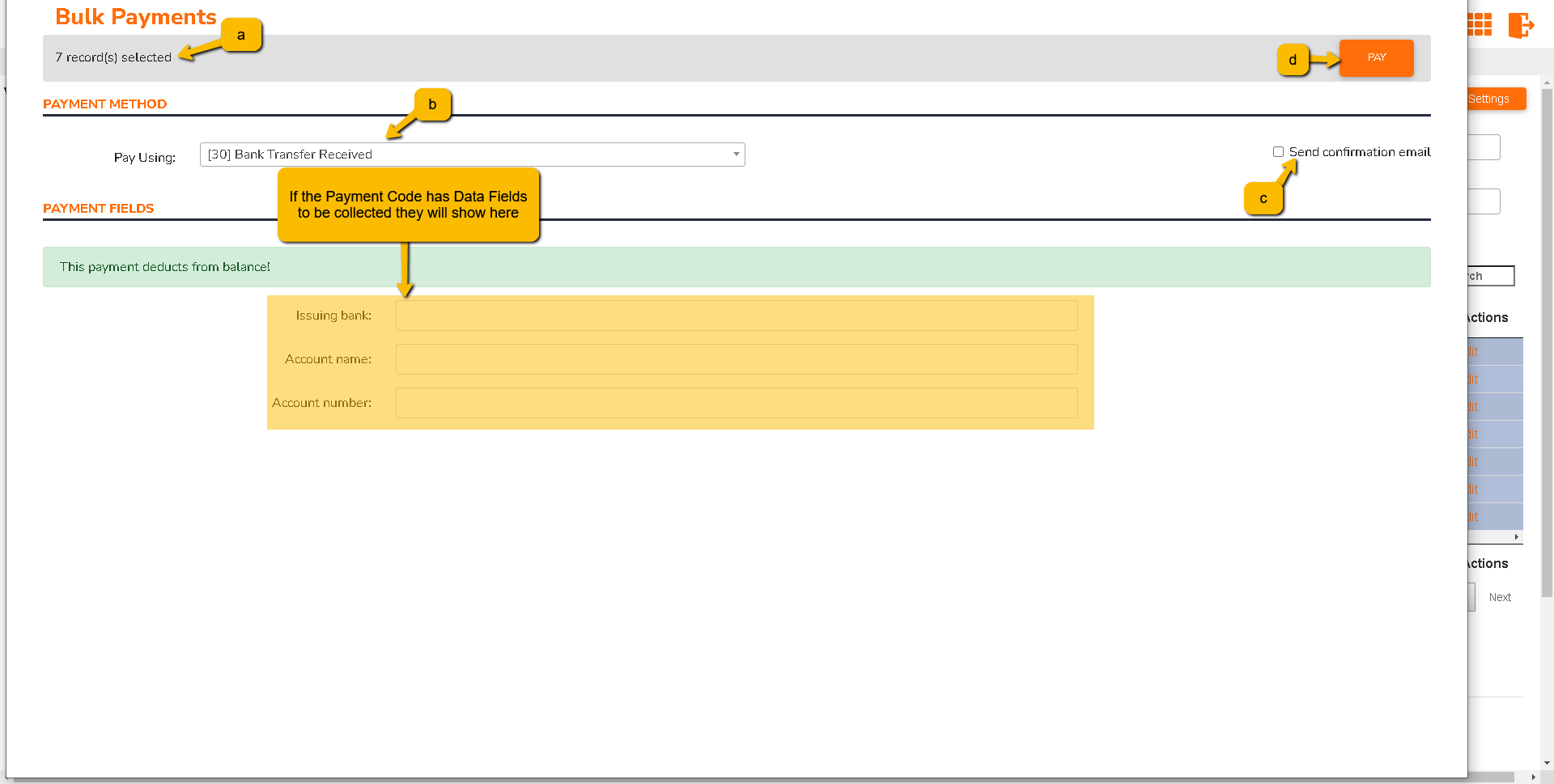 5. Once you have processed the payments, you can close the screen.