Prerequisites
Setup
In order for Exhibitors to download their leads and for you to configure what data they can download we first need to have collected Attendee data. This can be done via the Registration Form, an Import of the attendee data, or via an integration with an external registration platform or membership database.
The fields configured for data collection in Participantlogic for "Demographic Fields" are the fields that will show when configuring what data the exhibitors can download, plus any additional scanning data such as Date and Time of scan and Notes that may have been taken at the time of scanning.
Exhibitor Purchasing the Leadlogic App
Once you have the data in the system you are able to categorise the attendees by giving them a Participant Category, for example, "VIP Exhibitor", "Exhibitor", "Exhibitor Stand Personel", etc.
Now you will be able to filter by these categories and send out an email for the Exhibitors to purchase the Leadlogic app. See below an example of the email: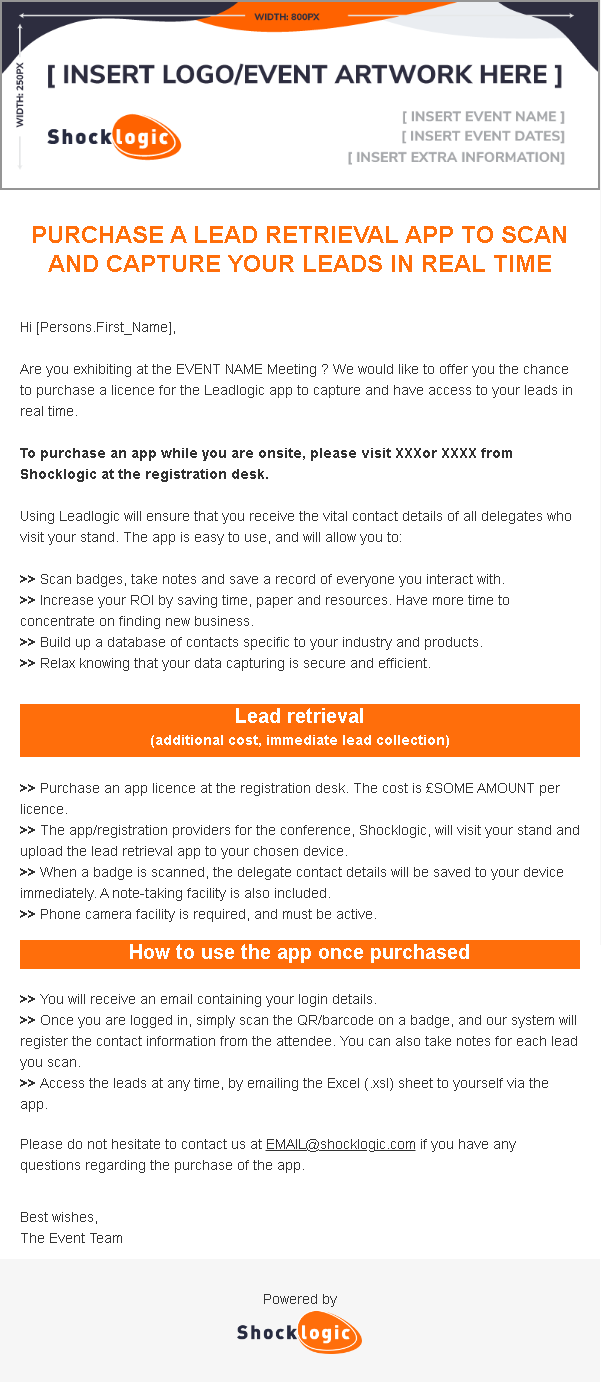 Once you have confirmation and payment from an exhibitor for the Leadlogic app you will be able to send them the login details via email too. See below example email: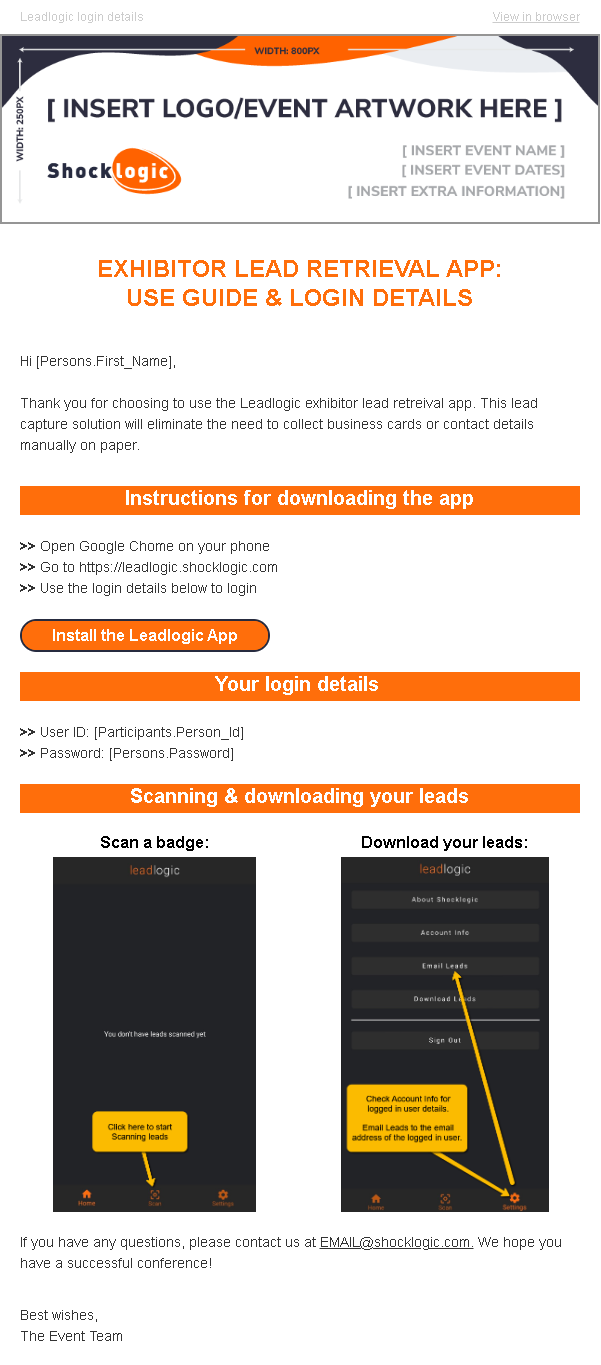 Now of course the exhibitor can start scanning leads at the event.
Configure what data the Exhibitors can download
As an administrator, you can:
Login to your account

Select the product Leadlogic

Search and/or Select the project where your attendees and exhibitors are

Select the fields an exhibitor can download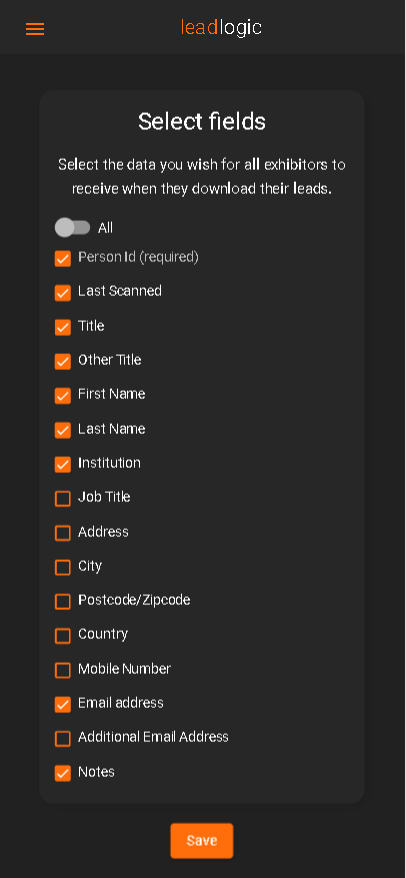 This is the data that the Exhibitor will receive when downloading their leads.